Bien que totalement illégaux, en Inde comme ailleurs, les mariages d'enfants restent monnaie courante chez certaines communautés tribales ou de basses castes. Dans le Chattisgarh, état situé dans l'est du pays, 3 000 mariages d'enfants sont célébrés sous les auspices du dieu Rama pendant le festival de Ramnavmi, une des trois périodes du calendrier hindou jugée propices pour les mariages.
---
AN AGES-OLD, YET ILLEGAL TRADITION ENDURES
Although they are as illegal in India as in the rest of the world, cchild marriages are still commonplace amongst certain tribal or low caste communities. In Chattisgarh, a state located in the eastern part of the country, 3,500 child marriages were celebrated on the occasion of the Hindu feast "Ramnavmi", which commemorates the birth of the god Rama.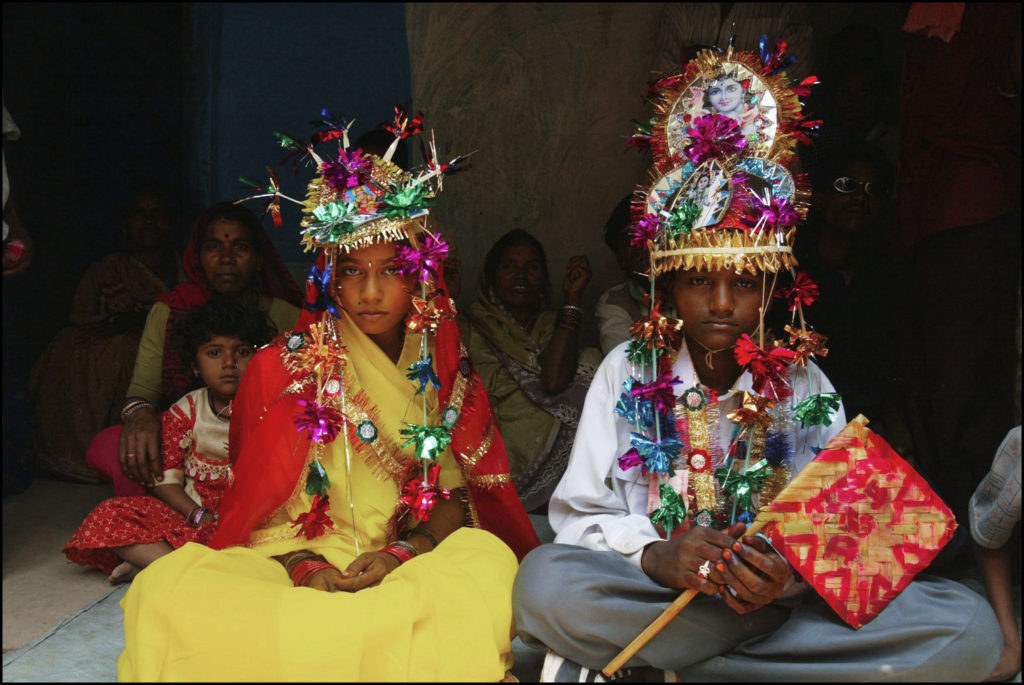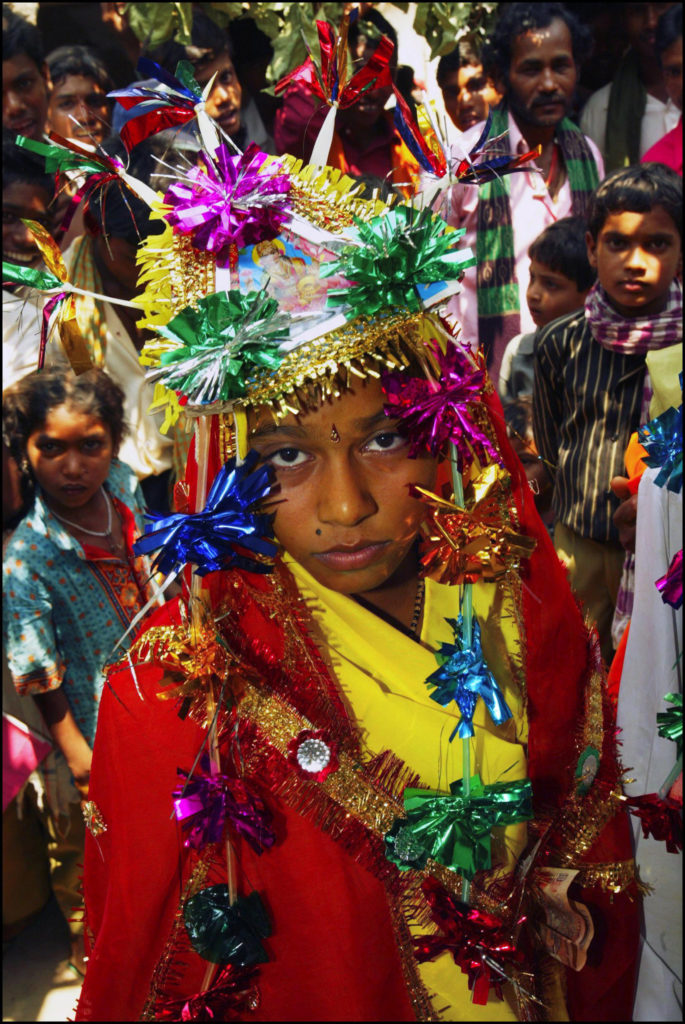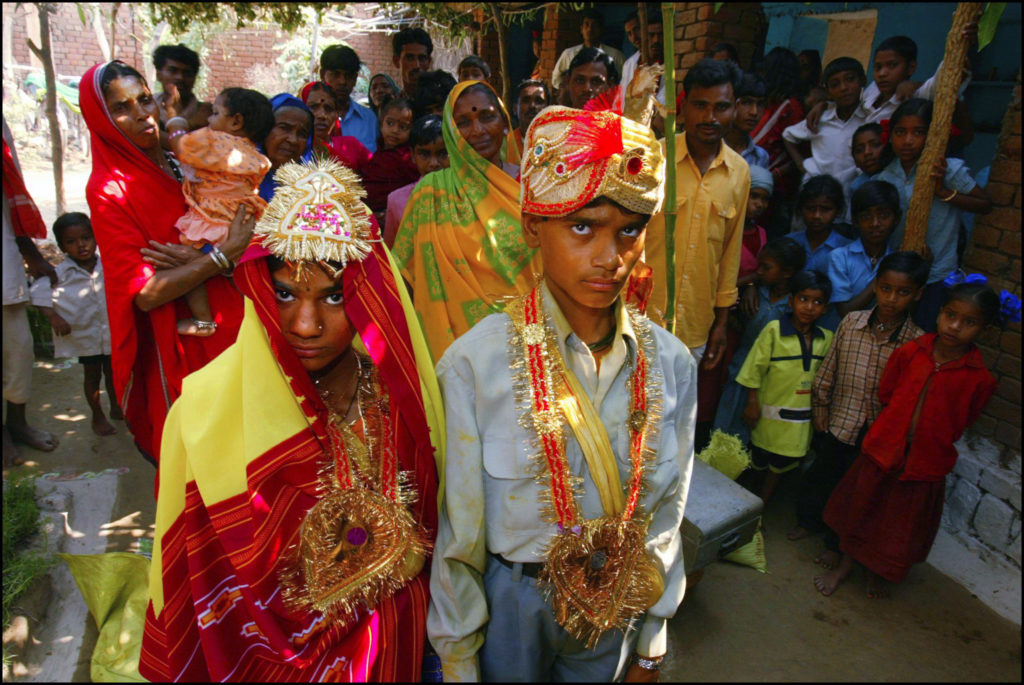 TLalita, 7, Sarita, 9 and Kuleshmar, 12, are about to wed boys hardly older than they are, of whom they know nothing, not even their names. The first day is dedicated to prayers and offerings to protective gods. The day after, the brides and grooms to be are smeared with a mix of mashed seeds and purified water. Only on the third day do the children, wearing embroidered costumes and jewels are brought together for the wedding itself. It is a short-lived union, as the day after the wedding, the girls go back to live with their families until they reach puberty.