CONTACT
alexisduclos@yahoo.fr
Mob: +33 (0)6 08 45 12 35
https://www.instagram.com/alexisduclosphotography/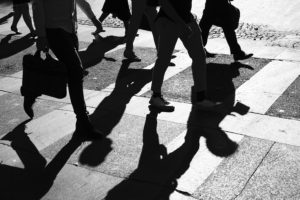 TIRAGE ORIGINAL
Aujourd'hui, la photographie prend toute sa place dans le marché de l'art. La plupart des images figurant sur ce site sont en vente. Si vous souhaitez acheter l'une d'entre elles, cela est possible. Dans tous les cas, il s'agit d'un tirage photographique d'exposition original numéroté et signé par le photographe, dont la série est limitée. Le taux de TVA sur les tirages originaux est de 10%. Me contacter pour plus d'informations.
Today, photography has earned its place on the art market. The majority of photos found on this website are for sale. If you would like to purchase one of them, it is possible. Each original photo print will be numbered and signed by the photographer, and limited series .
---
COPYRIGHT
The photos and vidéos on this website are subject to international copyright law. Full or partial reproduction is prohibited without the prior authorization of Alexis DUCLOS.
Any use of the photography must be executed with respect for the author and his work.
Whatever the method or media of distribution or reproduction of the photography, the annotation « © Photo: Alexis DUCLOS » must appear clearly and without possibility of confusion. All full or partial reproduction made without the consent of the author or his authorized agent or rightsholder is prohibited. The transfer of reproduction rights and/or of representation of one or several photos by Alexis Duclos ………………
The licensing of reproduction or representation rights of one or more photos by Alexis Duclos, furthermore, does not release licens or from all obligations or liability arising from the rights of any persons figuring in the photographs, or those of the owners of any works photographed. Where applicable, it is the responsibility of the publisher to obtain all necessary rights associated with the subjects of the photographic images, any objects or persons figuring therein and the prior written accord of Alexis Duclos.
Apart from collector prints for certain works, the rights of reproduction for the following subjects belong to Gamma Agency https://www.gamma-rapho.com/fr/who w Child Marriage in India, Chained in Ivory Coast, Mummies in the Philippines some portrait and fashion work.
Furthermore, the respect for the integrity of all photographs shall be protected by the explicit prohibition to the publisher or distributor to transform, crop (except in imperative cases of layout), or otherwise modify any image without the prior agreement of Alexis Duclos. The corresponding caption must be included with the information provided about the photo. Any modifications of photo captions furnished by Alexis Duclos engages the liability of the Publisher, who alone assumes full responsibility for the text and captions generated by the editorial staff. Alexis Duclos warrants on behalf of publisher the source and integrity of the documents. This contract is subject to French law and shall be interpreted according to existing jurisprudenceregarding past. In the event of disputes or litigation arising from this contract or the failure to execute any portion thereof, parties shall have recourse to the Paris court with jurisdiction.
UTILISATION
Les photos et les vidéos sur ce site répondent au code de la propriété intellectuelle. Toute reproduction totale ou partielle est interdite sans l'autorisation de Alexis DUCLOS.
Toute utilisation de photographie doit se faire dans le respect de l'auteur et de l'œuvre.
Quel que soit le mode de diffusion et de reproduction d'une photographie, la mention: © Photo: Alexis DUCLOS doit apparaître de façon lisible et sans possibilité de confusion.Toute reproduction intégrale ou partielle faite sans le consentement de l'auteur ou de ses ayants droit ou ayants cause est illicite. La cession des droits de reproduction et/ou de représentation d'une ou plusieurs photos par Alexis Duclos ne dispense cependant pas l'éditeur de veiller à ce que soient respectés les droits des personnes photographiées, ou ceux des propriétaires d'œuvres photographiées.
Le cas échéant, il appartient à l'éditeur d'obtenir l'autorisation de publication des personnes photographiées, des propriétaires d'objets ou œuvres photographiées ou l'accord écrit d'Alexis Duclos. En dehors des tirages de collection pour certaines œuvres, les droits de reproduction pour les sujets suivants : Mariages d'enfants en Inde, enchaînés en Côte d'Ivoire, momies aux Philippines. Les droits de certains portraits et la mode appartiennent à l'agence Gamma https://www.gamma-rapho.com/fr/who
D'autre part, le respect de l'œuvre se matérialise par l'impossibilité pour un diffuseur de transformer, recadrer (sauf impératif de mise en page), modifier une image sans l'accord préalable d'Alexis Duclos. La légende doit être respectée dans le cadre de l'information qu'elle apporte à l'image. Toute modification des légendes des photographies fournies par Alexis Duclos engage l'éditeur qui prend seul et accepte la responsabilité des textes et légendes réalisés à l'initiative de sa rédaction. Alexis Duclos garantit à l'éditeur l'origine et la réalité des documents. Le présent contrat sera interprété selon la législation française aux contrats passés et exécutés en France. En cas de contestation à l'occasion du présent contrat ou de non exécution, les parties font attributions exclusives de juridictions aux tribunaux compétents de Paris.